Projects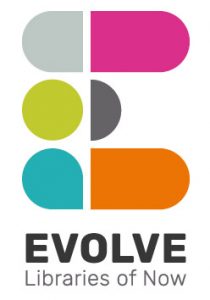 Evolve is a new and imaginative programme of events and artworks within Devon's libraries, delivered by us, in partnership with artists and communities and funded by Arts Council England.
Through our Evolve programme we will combine interactive art, technology, experiences, literature and storytelling to
change perceptions of libraries and open them up for all generations to enjoy.
We aim to encourage curiosity, creativity, imagination and storytelling and will embrace collaboration, engagement, ingenuity and inclusivity.

Click here to find out more >>
Unlimited Potential (UP)
Libraries Unlimited successfully secured funding from Arts Council England to deliver an innovative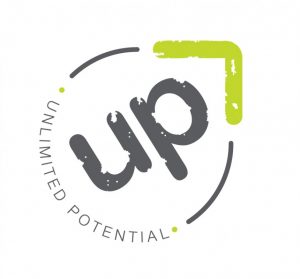 project in North Devon and Torridge. The project, Unlimited Potential, aims to introduce creative, animated and engaging experiences and equipment, designed to reach a new audience and to show them what libraries have to offer.
Across the year there will be a new FabLab and Business and Intellectual Property (IP) Centre built at Barnstaple Library and a mini FabLab that will be taken out to a range of different settings to reach new audiences. We're also creating a cohesive events programme, collaborating with a range of cultural organisations and national and international artists, with a particular focus on reaching into communities and creating events that directly meet people's needs.
Find out more about the events we have planned here >>
Libraries Unlimited and the University of Exeter secured £200,000 Arts Council England (ACE) research grant to carry out a two-year research project to understand the impact of libraries on local communities in Devon, in partnership with the Real Ideas Organisation (RIO), and ODI Devon, part of the Open Data Institute.
We have teamed up with the University of Exeter Business School to undertake research into the value of our libraries, and how they can best meet the needs of their users. The project aims to build improved understanding of the ways in which libraries support individuals and communities, reaching beyond libraries' traditional book lending role.
As part of the project, staff from across the organisation will take part in problem-solving and learning meetings called Action Learning Sets (ALSs),  allowing managers to identify challenges and solutions. The academics will also host a series of Action Research Summits at the Business School, where the innovative ideas developed as part of the project will be shared with staff who work across the arts and cultural sector in other parts of the country.
Active Life Active Mind
Active Life Active Mind is an annual programme of library events focused on health and wellbeing. Each year libraries across Devon and Torbay hold events and activities for people of all ages.
Active Life Active Mind 2020 will run throughout January, aiming to bring people together and promote healthy lifestyles and positive wellbeing. Events and activities in libraries will range from yoga and knitting groups to walking for health, Lego and colouring clubs and FabLab maker space workshops at Exeter and Barnstaple Library.