Our Board
Our trustees are collectively responsible for setting and reviewing the strategic direction of Libraries Unlimited, in line with its charitable objectives.
They all have a passion for the future of libraries, along with the vision, expertise and creativity to help our organisation develop and grow sustainably.
Working with library staff, they make a vital contribution by helping deliver modern, vibrant and sustainable library services.
Will Harvey
Chair
Will is serving his second term as Chair of the Board. He is Professor of Leadership at the University of Bristol and an International Research Fellow at the Oxford University Centre for Corporate Reputation. He conducts research, teaches and consults in the areas of reputation and leadership.
Will has worked with financial, professional, pharmaceutical, healthcare, energy, local and national government, aviation and food organisations. He has studied, taught and worked with organisations in Africa, Asia, Europe, North America and Oceania.
Will is committed to supporting Libraries Unlimited to identify exciting and innovative ways to provide a world-class service to the community.
Marie Chadwick
Independent Trustee - Deputy Chair
Marie joined our board in 2020. Marie is a Policy Leader at National Housing Federation, the trade body for the housing association sector. Marie has a wealth of experience in local and national government, and has worked in the charity sector.
As well as a passion for reading, Marie is a strong believer in the power of libraries to deliver positive outcomes for individuals and communities. She is a champion for equality, diversity and inclusion and hopes to bring her wide range of skills to further strengthen the Board of Libraries Unlimited.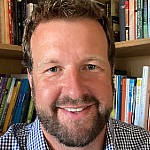 Alex Kittow
Ex Officio Trustee
Alex was appointed as Chief Executive of Libraries Unlimited in 2019. Alex was previously Chief Executive of Bristol-based charity Southmead Development Trust, where he played a pivotal role in increasing traded income, securing and delivering a number of contracts, and grant-funded projects. Through his leadership the charity was able to significantly increase its positive impact on its beneficiaries, as well as growing its financial reserves and improving its governance structure. Alex has also worked for organisations such as Partner Aid International, based in East Africa, and for the Ministry of Defence, where he secured chartership as an Engineer.
In his role as Chief Executive at Libraries Unlimited, Alex is responsible for the day-to-day running of the organisation, ensuring Devon and Torbay's libraries are thriving. Current areas of focus include seeking to raise awareness of our independent charitable status and the breadth of services that we offer, and diversifying income streams. Without having a libraries background, Alex has been very impressed with the reach of our services, the impact libraries have on the local economy, the health and wellbeing of individuals and their role in creating thriving communities, and he often finds himself challenging the library sector to think and speak outside of their traditional relationships.
Alex is also on the Board of trustees for Locality, a national charity promoting the work of community anchor organisations across the UK.
Chloe Reynolds
Staff Trustee
Chloe is the Senior Supervisor for Operations at Exeter Library and joined our board in 2020. Chloe was born in Devon and grew up visiting her local library in Okehampton. She studied English at the University of Exeter and went on to gain a Master's in English with Victorian Specialty. After university, Chloe began an internship with the National Trust and went on to work for the organisation at locations in North Wales, Salisbury and Herefordshire, before moving to Exmouth.
Chloe's lifelong passion for reading and love of helping people led her to work for Libraries Unlimited. She believes that free access to stories, information and support that libraries offer is vital to society, and wants to help Libraries Unlimited to reach as many people as possible.
Zoë Woodbridge
Staff Trustee
Zoë is the Library Supervisor at St Thomas and Pinhoe libraries, and joined our board in 2020. Zoë started working in Exeter Library in 1995 and returned more recently to see the transition from Devon County Council to Libraries Unlimited. Zoe has previously worked in Plymouth and Exeter University libraries and in school libraries, gaining her library degree from Aberystwyth University. Working in libraries has always been Zoë's passion, not only for her love of reading and the huge variety of work, but to be part of the essential role libraries play in their communities.
A keen runner, cyclist and swimmer, Zoe enjoys taking part in events and being in the great outdoors, whatever the weather.
Andrew Prince
Community Trustee
Andrew joined our board in 2018. A Devon resident since childhood, Andrew had a long career in the Fleet Air Arm of the Royal Navy and a second career teaching in higher education at the Britannia Royal Naval College, the University of Plymouth and INTO University of Exeter.
He lives in Ashburton where he has been Treasurer of the Friends Of Ashburton Library (FOAL) almost since its conception and is a Trustee of two other charities in the town. Andrew served for 15 years on the Town Council and was Mayor in 2009.
A strong advocate for lifelong learning and the wider use of libraries for all ages, he gained his Master's degree in his 40s and a Doctorate of Education in his 50s. Andrew brings a breadth of experience to the role of Community Trustee and is committed to developing Libraries Unlimited's customer offering in new, exciting and diverse ways. He has established an international reputation as an innovative and collaborative thinker and leader. He is committed to working with the Libraries Unlimited team to identify exciting and innovative ways to provide world-class library services.
Sue Simmons
Community Trustee
Sue is now in her second term as a Community Trustee, re-joining the Board in November 2021. She is a founder member of the Friends of Bovey Library (formerly known as BLAST). This Friends Group has been very active for several years now and continued to hold public Zoom meetings during recent lockdowns.
Sue has lived in Devon for over 25 years. Her background is in mental health nursing – in clinical practice, education and management in the NHS. Later in her career she worked part-time for the Care Quality Commission and undertook some independent consultancy work.
She has two adult sons now living in Bristol. Sue and her husband are volunteer hosts with Nightstop, which provides emergency accommodation for homeless young people, and she is a Trustee of a charity for education and welfare in Bangladesh.
In her spare time, Sue loves to walk, cycle, garden, enjoy Devon's beautiful countryside and, of course, read. She and friends established their local book group almost 20 years ago and it is still going strong. She is very positive about the future for Libraries Unlimited.
Morgen Witzel
Independent Trustee
Morgen joined our board in 2018. Morgen is a Devon-based writer, editor and consultant and is a Fellow of the Exeter Centre for Leadership at the University of Exeter Business School. He has written a number of management and leadership books and also writes detective fiction with his wife under a pseudonym.
Morgen was a Trustee of EDP Drug and Alcohol Services for eleven years. He is also a Trustee of the Dartmoor Multi-Academy Trust.
George Lossius
Independent Trustee
George joined our board in 2019. For most of George's career, he has been in involved in the publishing industry, both physical publications and digital platforms, most of it in the provision of IT solutions to publishers, and publishing societies and associations, and George has lead businesses in this sector in the UK, USA, France and China. During this time, he had an active participation on advocacy committees in the USA, UK and China, providing thought leadership as well as practical solutions.
George is Chairman of a Public Relations firm, Midas PR.
Crystal Carter
Independent Trustee
Crystal joined our board in 2020. Crystal is a marketing professional with over 10 years' experience helping businesses and organisations in the UK, and around the world, to achieve their goals. With a specialism in strategic digital implementation, she is adept at creating new opportunities for revenue and customer engagement.
Currently working as a Senior Digital Strategist at Optix Solutions, she has held posts at Exeter City Council, Tomy Inc, and the Exeter Green Partnership. She is a university guest lecturer and has active local history partnerships with Royal Albert Memorial Museum (RAMM) and Devon Development Education.
Lynn Morris
Independent Trustee
Lynn joined the board in 2022. She brings experience in international development, communications and journalism. She is a Country Director of BBC Media Action. She has worked in Malaysia, Sierra Leone, Rwanda and Kenya but is most at home in a muddy part of the Devon countryside. She is passionate about reading and the power of libraries to enhance communities and improve people's lives.