Our Services
Devon Libraries
Libraries Unlimited runs Devon's public library service on behalf of Devon County Council – 50 libraries across the county and 4 mobile libraries. Your local library has something for everyone: books and information, music, films, computers with access to the Internet and more. Free Wi-Fi is available in all our libraries.
Visit the Devon Libraries website here.
Torbay Libraries
Libraries Unlimited runs Torbay Libraries on behalf of Torbay Council. Torbay Libraries includes four public libraries; Paignton Library, Torquay Library, Brixham Library and Churston Library. All libraries offer a range of events and activities, free access to books and information, free WiFi and a range of digital resources including eBooks and digital magazines.
Visit the Torbay Libraries website here.
Business and IP Centre
The Business & IP Centre in Exeter and Barnstaple Library provides support to business owners, entrepreneurs and inventors, in partnership with the British Library. You can access a comprehensive collection of online databases and publications and attend practical workshops, one-to-one advice sessions and inspiring talks.
Visit the site, here.
FabLab Devon
FabLab Devon is based in Exeter and Barnstaple Library. It is a small-scale workshop offering digital fabrication facilities. It's an open access, not-for-profit, community resource where anybody can invent and make just about anything.
Visit the site, here.
Meeting Room Hire
Libraries Unlimited offers competitively priced meeting rooms and conference room hire services across Devon in a range of locations. Our meeting rooms and facilities vary depending on location, ranging from small meeting rooms to larger conferencing facilities.
The meeting rooms for hire are competitively priced and each room is unique, providing ideal venues for conferences, meetings, interviews, presentations and events. All rooms are located within the vibrant learning environment of a Devon Library.
Find out more here.
Work:Space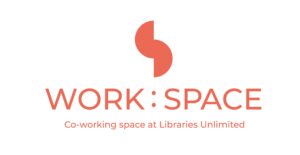 Join our thriving, supportive community of professionals in a way that works for you at our new Work:Spaces at Newton Abbot and Teignmouth libraries. Whether you need a desk for a day, ongoing office space, or somewhere to regularly collaborate, get inspired and network – we are here for you.
Customers receive free wi-fi, access to bike storage and showers, tea and coffee making facilities, 24/7 access to the building (by arrangement), and benefit from opportunities for networking and collaboration. Both Work:Spaces are in convenient town centre locations, with full wheelchair access.
Find out more here.