New: Libraries Unlimited podcast is now live!
Posted on 21 May 2020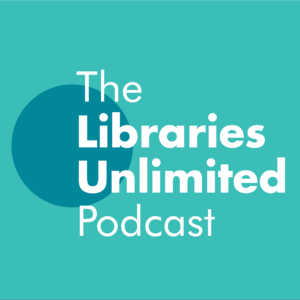 A recent Q&A with Callum Archer, Supervisor at Exeter Library, discussing our new Libraries Unlimited Podcast.
Question: The new Libraries Unlimited podcast is now live, tell us more about the concept.
The new podcast will take an in depth look at Libraries Unlimited, the charity that runs the Library Service in Devon and Torbay. We look at the exciting services that we offer, the events that we run, and the people that help make this one of the leading non-governmental library organisations in the UK.
There is so much to explore and celebrate but the Library Service is, at its core, about the people. This podcast aims to offer a welcoming space for people to meet, socialise, learn, read and enjoy new experiences.
Question:  Who are you planning to reach with this new podcast format?
The joy is that podcasts are free and can be accessed via platforms such as iTunes, Podbean, YouTube, Facebook and SoundCloud.  We are targeting our library customers but also aiming to reach non-users in order to promote the broad range of events, activities and resources available at Libraries Unlimited.
It's a perfect way for us to share our love of reading and books.  We run libraries across Devon and Torbay so we aim to develop our listenership across the region but also to attract attention nationally and further afield.  We look forward to hearing from listeners and to evolve the podcast.
Question: Who has created and developed this idea?
Lee Rawlings and I have been developing this idea for a while.  This podcast season has been created as a response to the country wide lockdown. We were keen to explore new ways to reach library users and celebrate the amazing work that members of Libraries Unlimited are doing.  Now seemed the perfect time to launch!
Lee Rawlings is the Supervisor of St Thomas Library in Exeter. St Thomas Library has one of the highest number of visits of any Library in Devon despite its modest size. As well as hosting, he is in charge of editing and interviewing. He has experience hosting various radio shows around Devon, including slots on Phonic FM. He has a passion for music, science and (of course) reading.
I am a Supervisor at Exeter Library. While I have no experience hosting podcasts, I have a background in arts and entertainment. I studied Drama at the University of Exeter and have been working for Libraries Unlimited for the past three years. My role is to produce each podcast episode.
Question:  What can we expect in this podcast series
Each week we, and our special guest, will focus on a different topic of conversation. Topics such as: 'is this a time for libraries?', 'how can we help tackle loneliness?' and 'what is out there for the teenagers?'. We will discuss the news and happenings of individual libraries and allow the listeners to get to know the people behind the much beloved service.
Question: When is the podcast published each week and where can listeners find the Libraries Unlimited podcast?
New episodes will be released every Friday. There are many ways to listen to the podcast. You can find it on iTunes, PodBean, Exeter Library's YouTube or Facebook page and Soundcloud. We will also be linking every episode on the Devon Libraries and Torbay Libraries web pages.