Make connections in your local library during Active Life Active Mind month
Posted on 03 Nov 2016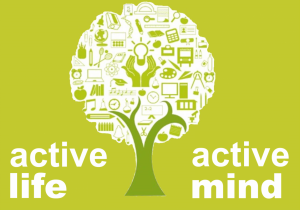 L
oneliness is a modern epidemic, according to public policy researchers. 
More
than
1 million people across the country report feeling lonely and it appears that the problem is most acute in the elderly with
more than one in 10 people believed to suffer loneliness
. 
Often geographically distant from their families a
nd
living without the community and family connections that existed in previous generations, older people are at greater risk than ever of experiencing the poor health that often arises from loneliness.  In a county like Devon, the problem is likely to be even more acute:  the county's demographic profile is known to be 20 years' ahead of the national profile with elderly people making up a significant proportion of the population
due to
many older people choosing to retire to Devon's coastal communities.
R
esearch show
s
that being lonely can be as harmful to your health as smoking 15 cigarettes a day
so
it's important that all organisations delivering public services play their part in tackling loneliness.  Here at Libraries Unlimited, we believe passionately that libraries in Devon have an important role to play.
That's why today we are launching our month long programme of over 200 free events and activities called 'Active Life Active Mind' in our 50 libraries across Devon.  The events are open to
everyone
and showcase what libraries do through the year to support learning, bring people
together
and encourage positive mental and physical health
.
This year we
have formed a new partnership with
the University of Exeter
and the team at
the Centre for Medical History
. Together we will be staging a
symposium
,
bringing together different audiences
to discuss
the latest research
, as well as the steps that can be taken to achieve a more positive, engaging and rewarding lifestyle in our later years.