Library charity broadens expert leadership skills as it appoints two new independent trustees
Posted on 14 Feb 2018
Libraries Unlimited has appointed two new independent trustees to its Board following an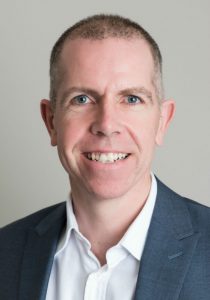 open recruitment process.
Richard Watts and Morgen Witzel will officially join the charity's Board in February. As a mutual organisation, Libraries Unlimited has a Board of 11 trustees, made up of independent, staff and community trustees, whose role it is to help shape the strategic direction of the charity in achieving its aims and ambitions.
Born in Devon and committed to supporting the people and culture of his home county, Richard runs people make it work, a company that enables cultural organisations across the country to develop and grow with clients including Royal Opera House, LSE, UK Parliament, Turner Contemporary, RADA, Historic Royal Palaces and Clore Leadership programme. Richard is now based in London but grew up near Ivybridge and is passionately committed to culture, literature and the role and value of libraries. He has extensive experience as a trustee for a range of charities and arts organisations, including the literature agency Spread the Word.
Morgen is a Devon-based writer, editor and consultant and is a Fellow of the Exeter Centre for Leadership at the University of Exeter Business School. He has written a number of management and leadership books and also writes detective fiction with his wife under a pseudonym. He has extensive experience as a trustee and has been a trustee of EDP Drug and Alcohol for over 8 years.
Julie Dent CBE, Chair of the Board of trustees of Libraries Unlimited, said: "We're incredibly excited to have Richard and Morgen join our Board of trustees. They both have a wealth of experience that they can bring to the table, and will no doubt play an important part in ensuring the future of the organisation and libraries as a whole. They join our Board at a pivotal time as we are gearing up for taking on the running of Torbay Libraries on behalf of Torbay Council and becoming an Arts Council England National Portfolio Organisation from the beginning of April. Myself and all of the trustees are very much looking forward to working with both Morgen and Richard over the coming years.
She continued: "Our journey so far, from a public sector spin-out to an efficiently run charity, has taken a lot of hard work, but has been very rewarding. We have achieved an incredible amount in a short space of time, and we still have more to do. Our ambition is to ensure everyone in Devon has access to excellent library services, from books and information, digital resources and facilities and high-quality events and activities. Morgen and Richard will both be able to bring their experience and expertise to our mission to ensure we're on track to meet the needs of our communities.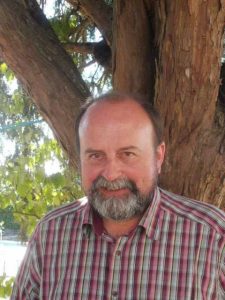 Morgen Witzel said: "Libraries are one of the most important resources our communities have. I am delighted to have this chance to work with Libraries Unlimited, and help to secure the future of libraries in Devon. This is a challenging time for libraries, but also an exciting one, and I think the future for Libraries Unlimited is a very bright one."
Libraries Unlimited has been operating as an independent organisation since April 2016. In its first year of operation the charity secured more than £500,000 of additional funding, opened two new libraries, launched a new Library Management System and welcomed official charity Patrons Sir Michael Morpurgo and Stella Duffy OBE. Libraries Unlimited trustees are collectively responsible for setting and reviewing the strategic direction of the organisation, in line with its charitable objectives.
Richard Watts said: "Growing up in Devon and with my head in a book between the ages of 4 and 24, libraries meant a great deal to me. Today's libraries, providing so much beyond books, are crucial community resources across the county, supporting skills, enterprise, innovation and community engagement. Libraries bring us together, help us understand the world, get us ready for tomorrow and help us understand our past. Who wouldn't want to support Libraries Unlimited in any way they can? I'm really excited by the innovative and impactful work the team is doing and looking forward to bringing the experience I've gathered over the years to support the organisations' plans."