Devon's library service named one of Nesta's national New Radicals
Posted on 17 Sep 2018
Libraries Unlimited, the charity responsible for running Devon and Torbay's library service, has been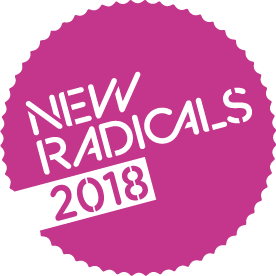 named as one of the 50 most radical thinking individuals and organisations changing the UK for the better.
New Radicals is a search led by Nesta (the innovation foundation) and The Observer to find the top people, projects and organisations offering innovative ways to tackle social challenges.
Every two years Nesta and the Observer put out a call for nominations and entries for individuals, organisations and initiatives from around the UK, with the winners being selected by a panel of independent and high-profile judges as well as Geoff Mulgan, Chief Executive of Nesta and Jane Ferguson, Editor of the Observer New Review.
Libraries Unlimited 'spun-out' from Devon County Council in April 2016 and is one of only four public service mutual library services across the country. In less than 3 years, the charity has opened four new libraries, a state-of-the-art FabLab (a digital making space) and Business and Intellectual Property Centre, won the contract to deliver Torbay Libraries on behalf of Torbay Council and been shortlisted for the 2018 Charity Awards.
Libraries Unlimited is also one of six library sector organisations to become an Arts Council England National Portfolio Organisation this year, bringing additional funding to Devon's libraries to provide high-quality arts and cultural activity across the county.
The charity has been selected as a 2018 New Radical for its creative and innovative approach to delivering and improving library services. The charity is recognised as one of the leading library services in the country, trialling new events and activities whilst investing in more digital services and facilities to meet community needs.
Ciara Eastell OBE, Chief Executive of Libraries Unlimited said: "We are pleased and proud to be named one of Nesta's 2018 New Radicals and to be associated with other people and organisations working hard to make a difference to people's lives. All of us at Libraries Unlimited are absolutely committed to libraries and to providing people with information, support and inspiration. We believe in the power of libraries to change people's lives and are constantly looking for new ways to reach and engage with people. To have our work acknowledged in this way is a real honour, and will give us all the motivation to continue being creative, to take more risks and to challenge people's perceptions about how libraries can remain relevant in the 21st Century."
Sir Nicholas Serota CH, Chair of Arts Council England said: "Many congratulations to Libraries Unlimited on their inclusion in the cohort of Nesta New Radicals. Libraries are so important to individuals and communities and Libraries Unlimited has broken new ground in developing such an imaginative programme for the people of Devon."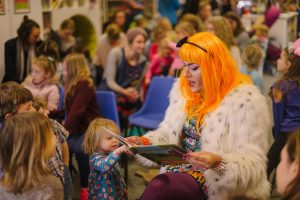 Phil Norrey, Chief Executive of Devon County Council said: "I am delighted to see that Libraries Unlimited has been identified as a 'New Radical'.  When Devon County Council took the decision to create a new mutual organisation to deliver library services in the county it was with the intention of promoting innovation, but Libraries Unlimited has exceeded our expectations in that regard and rapidly developed a national reputation as a class leader."
The New Radicals list is an antidote to the many rankings of the rich, powerful and famous so often presented in the media. Nesta's aim is to highlight and support the people working to shape the world for the better, and bring them together to learn from each other.
Other organisations named in this year's list include Migrateful, a London integration scheme centred on cooking classes for migrants run by a fellow refugee or asylum seeker, Grenfell United, survivors and families of victims of Grenfell who campaign for combustible materials to be removed from homes across the country and work to raise awareness of the problems and risks and Beauty Banks, a group of volunteers targeting "hygiene poverty" by distributing essential toiletries including tampons, shampoo and shower gel to people lacking them. The full list of 2018 New Radicals is available here: https://www.theguardian.com/theobserver/2018/sep/16/more-new-radicals-2018-observer-nesta-social-enterprise-innovation-awards