Evolve
Evolve is a new and imaginative programme of events and artworks within Devon's libraries, delivered by us, in partnership with artists and communities and funded by Arts Council England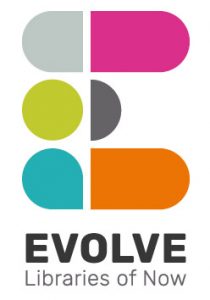 Your library card is a key that unlocks a world of opportunities, knowledge, imagination and experiences, and a wealth of people to help you navigate it.
Explore the latest offering within your local library, and discover a world of technology, adventure, storytelling and creativity.
Evolve will bring to life your much-loved childhood stories, historical tales and events and some of our favourite literature through animation, digital screenings, touch-activated technology, virtual reality and integrated artworks.
All you ever need to access any of these exciting events and activities is your library card. Your very own key.
To discover What's On and find out more about Evolve visit www.librariesevolve.org.uk