Uffculme Library extends opening hours
Posted on 29 Jan 2019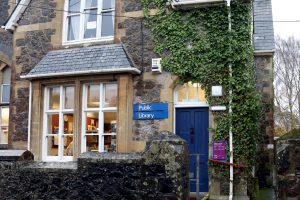 Libraries Unlimited, the charity that runs Uffculme Library, and the Friends of Uffculme Library are pleased to announce that from Wednesday 13th February the library will open each Wednesday from 15:30 -17:30, extending it's opening hours by more than 33% each week.
The new session on Wednesdays means that the library will now be open four days a week. The extra opening hours on a Wednesday will be run by volunteers in partnership with Friends of Uffculme Library as a Library Extra session, enabling library users to borrow, return and renew items.
Callum Elliot-Archer, Library Centre Manger said: "We're so pleased to be able to facilitate the new Library Extra sessions at Uffculme Library. I'd like to thank the fantastic Friends Group who have supported the service during this time and First Assistant, Tim Scurr, who will continue to run the library during existing opening hours. This addition to the library's opening hours mean residents and visitors have two extra hours per week to make use of the library, including the free computer and Wi-Fi facility. We're looking forward to seeing our regular visitors and hopefully some new faces on Wednesday 13th February."
Uffculme Library is one of 50 Devon Libraries run by charity Libraries Unlimited, offering access to thousands of books, eBooks, audiobooks, events and resources. Libraries Unlimited works to improve people's lives and communities through the provision of high quality and innovative library services.
For more details about what's happening at Devon Libraries, visit devonlibraries.org.uk or search /Devon.Libraries on Facebook or @DevonLibraries on Twitter.