Topsham Library opening soon
Posted on 23 May 2017
The temporary Topsham Library is coming together nicely and will be opening its doors over the next few weeks.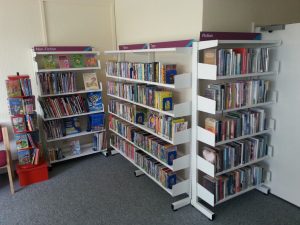 Staff at the library are working hard to ensure everything is in place before the library opens in its temporary home in the Nelson Close Community Centre.
The library will continue to offer all of the usual services, from books, e-books and audiobook loans, digital magazines, WiFi and book groups.
We look forward to announcing the official opening date and welcoming you to the new space soon.