Our library service during lockdown
Posted on 06 May 2020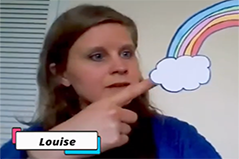 Like many services and organisations, Libraries Unlimited has needed to adapt our library service in Devon and Torbay during lockdown.  Our dedicated staff have been supporting our online service and finding new ways we can support our customers and the wider community.
Our IT colleagues have carried out changes to our IT systems in order to ensure that our digital library is fully accessible, adjusting the system so that new customers can access our online resources immediately, amending renewals so that customers do not need to worry about books currently on loan and maintaining our websites.
The stock team has been adding thousands of new eBooks, eAudiobooks, eMagazines, arranged home access to online resources such Ancestry Library Edition and Medici.TV, created book collections around a range of topics such as Home Schooling, VE Day 75th Anniversary, Health & Wellbeing and added thousands of unlimited titles ensuring customers have immediate access to a broad range of books.
The number of new users signing up for Libraries Unlimited's eBook, eAudiobook and eMagazine services has grown significantly since lockdown.
Across Devon and Torbay, new sign ups grew by 219% in March and 301% in April compared to February's figures.
Many people rely on libraries for social interaction.  Our library staff, Devon Mobile library staff and home library volunteers have been telephoning our 25,000 older customers to provide information and support.  For many older and isolated customers library staff have been a friendly voice at the end of the telephone providing the opportunity to have a social chat and check in.
"We really thought your call yesterday was brilliant and so reassuring that the library is fulfilling its full role of a caring community resource and not just a place to borrow a book. THANK YOU…for just being there for those who need to feel they haven't been forgotten and left without a friendly chat and for being proactive in contacting people." – Library Customer
We have offered as many online services as possible can so that our libraries remain open to all across Devon and Torbay.  Our library staff have been working creatively to develop new online events and content such as Music Rhythm & Rhyme, Story Time, Language Cafes, Reading Groups, Zoom Daily Chats, Author Chats, Book Reviews, Staff Recommendations, Craft Activities and much more!
Library staff have embraced online platforms and have created content to livestream on Facebook, uploaded videos to YouTube, hosted live events in Zoom and several libraries have launched new Instagram profiles.
Over 6,000 Facebook views of online Bounce and Rhyme and Music, Rhythm and Rhyme.
Since the start of the year, the number of people engaging with the Devon Libraries Facebook page has grown by 540% and Torbay Libraries by 150% compared to the same period last year. Individual libraries have seen a similar growth in engagement.
Responses from our customers have been overwhelmingly positive, with many appreciating the support our libraries are providing during this time.  Many new and existing customers have been enjoying exploring our vast online library.  Book groups have been happy that they can continue their book groups remotely.  Parents have appreciated the home schooling resources and the choice of books available for children.
"…reading eBooks from Libby has been my salvation and I've really enjoyed them." – Library Customer
"Thanks for this information and for all the work behind the scenes. Great to know our book group can keep going." – Library Customer
All staff have been working from home and all areas of the organisation, including Libraries, Premises, Finance, HR, Performance Reporting, Marketing and Fundraising, have been working behind the scenes to ensure our customers and local communities receive a high quality library service.
To read the recent Libraries Unlimited Performance Summary Reports please click the links below.
Performance Summary Report 29 April 2020
Performance Summary Report 14 April 2020
If you require further information regarding our online library service please visit Devon Libraries and Torbay Libraries websites.