Libraries reflect on a year since first lockdown
Posted on 22 Mar 2021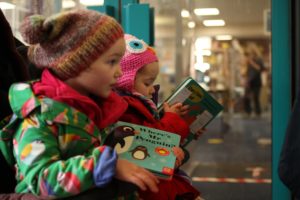 It's been the year when libraries have shown how important to their communities they really are.
We had to act swiftly on 23rd March 2020 and close all our 54 buildings around Devon and Torbay. Our mobile libraries were taken off the road, and home library services were immediately halted. But what appeared to be all about stopping operations, was in reality just the start of an incredible new chapter.
Our team pulled out all the stops to ensure what people value us for – reading, information, community – was still available to them. Dozens of our regular groups, events and workshops immediately went online. And our teams who know our customers so well made over 6,000 calls during lockdown to those who are most vulnerable or isolated, not only checking on what services they needed, but just being a friendly voice. Some customers said they were the only person they had spoken to in weeks.
Unsurprisingly downloads of ebooks immediately shot up and we boosted our online stock to meet demand, including introducing eNewspapers. For those still wanting physical books we developed Choose and Collect, which enables people to ask for specific books , with our staff then creating a bundle in a brown paper bag for contactless pick up or even dropping it off to vulnerable people. 84% of customers surveyed said that Choose and Collect has helped them feel less isolated during lockdown and 94% said it had helped with their sense of wellbeing.
As it became obvious children were needing new books and extra support to keep up with their learning, staff put together 'Grab and Go' bags for them, and even ensured young Book Track readers were still given their awards online. Our Summer Reading Challenge and Winter mini challenge moved online to reach the thousands of children that normally take part. And we gifted 2,000 books to families with children under five years old in partnership with the Book Trust.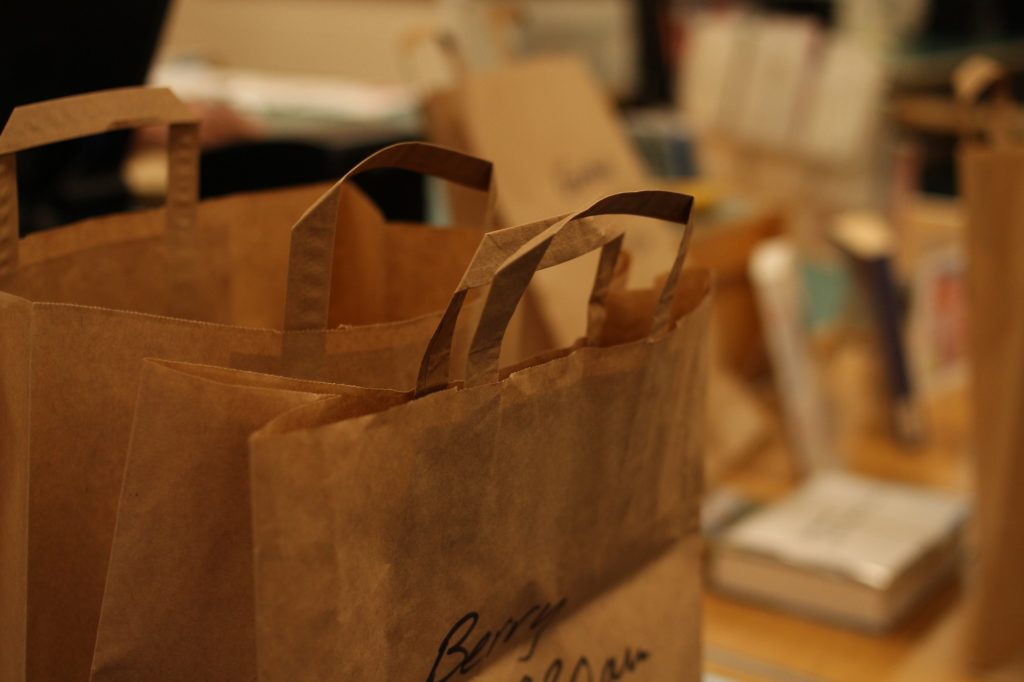 We are told that everyone has moved their lives online – but we know so many who have no access. For these digitally-excluded customers we've arranged in-library appointments, in one case helping a man to attend an online funeral who would have had no other way to do it. They will continue to be a major focus of our work going ahead, to ensure no individual or community is isolated or excluded.
We delivered books to homeless people in temporary accommodation, set up our Reading Friends Zoom group for parents and carers of children, took crates of books to Franklyn Hospital in Exeter for dementia patients and those with mental health issues, and installed community fridges in several libraries.
The economic impact has been well documented, and libraries proved extremely well-placed to help those needing to do digital job searches and working on setting up their own businesses. Our Business & IP Centre (BIPC) is supporting Devon and Torbay's economic recovery, and our team offered information and support to help those looking for work with CVs and applications.
We all know, and many of us have experienced, the impact that the pandemic and particularly lockdown has had on our mental health. We pulled together a myriad of feel-good ideas into our A – Z of Wellbeing, from walking tours of street art in Exeter to online mindfulness and yoga classes, and fun nutritious recipes. We worked with the Reading Agency to boost our range of specialist mental health books. And we developed a range of six postcards from East Devon illustrator Rosie Johnson to pop in Choose and Collect bags. Customers could send them to those they were missing, and even colour in the illustrations.
None of our teams have ever worked through an experience like the last 12 months, and there's no doubt it's been tough in so many ways. Those who have only just joined us are still waiting to meet so many of their colleagues and really get to know the charity. Our established library staff, so used to the social experience of day to day library work and hosting in-person events, have missed that aspect of their role. We've made sure that we have looked after our staff as much as we have looked after our communities and thank them for their collective efforts.  We are grateful to our volunteers and Friends Groups that have supported us throughout the pandemic.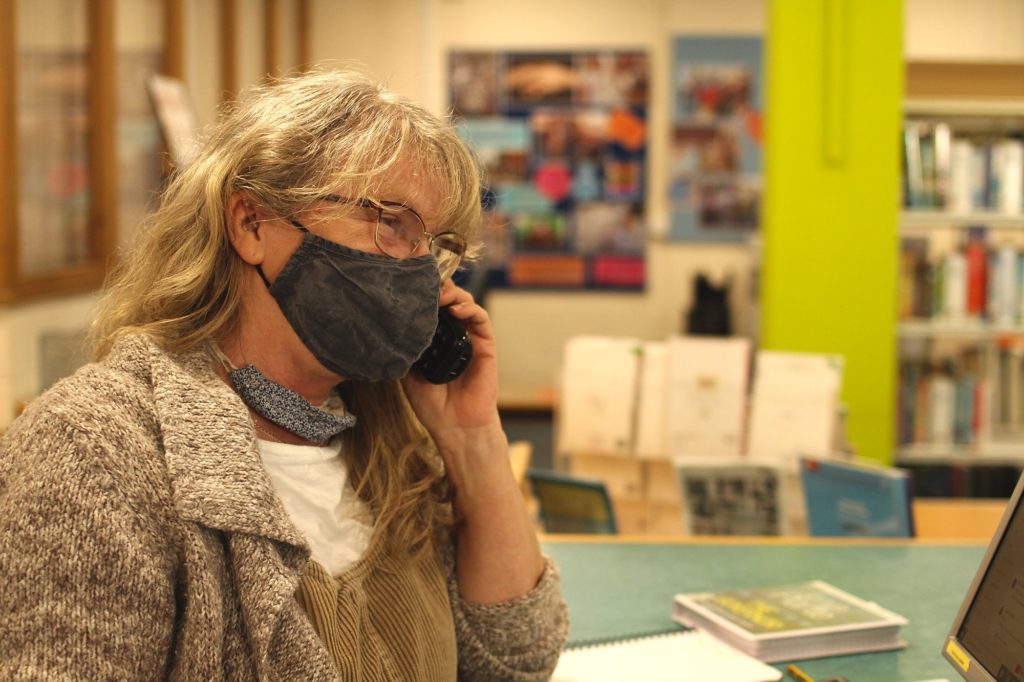 We've looked after our buildings too. While they've been closed we've taken the opportunity to give many of them a refresh and update. Honiton Library got new carpets, signs and a face lift, and Kingsbridge Library used its £10,000 National Lottery grant and other money to convert a redundant staff workroom into a smart new meeting room for library groups and to hire out. Bovey Tracey Library did a complete move into the brand new Riverside Community Centre. When we welcome children back to Uffculme Library we hope they will love their new tables, chairs and paintwork in their special area.
Our staff have always been forward-thinking and never more so than now, as a whole raft of recovery plans are in the pipeline to help move our communities ahead once lockdown is lifted. We're excited to be launching our own app which will help people find, reserve and issue their own books. We'll be holding writing masterclasses for young people, relaunch our year round reading challenge for children aged between 5 and 12. There's a new Writer in (virtual) Residence at Exeter Library, group support planned for those experiencing grief and loss, Arts Award At Home for children, a refreshed reminiscence collection for those with dementia and their carers, and loanable bags of items for those with visual impairments.
As with all charities at this time, we have seen our charitable donations and income streams, such as room hire, in-person events and cafes, decline significantly over the last year.  We have much work to do to get us back to pre-covid donation rates and we welcome our communities support to re-establish our income over the coming months.
We look forward to welcoming people back to our library spaces and will continue to work closely with communities to meet their changing needs into the future.
Alex Kittow
Chief Executive