Libraries building happy, healthy communities with Active Life Active Mind
Posted on 17 Dec 2018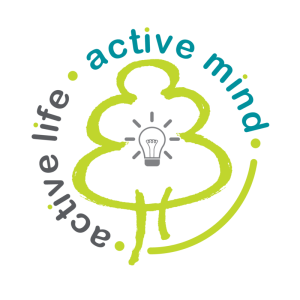 Those looking for new ways to get active this January can do so at their local library. During the month of January, 50 libraries across Devon and four libraries across Torbay will host events and activities designed to get people of all ages exercising their mind, body and soul.
Libraries Unlimited, the charity that runs Devon and Torbay libraries will launch its sixth annual Active Life Active Mind programme on January 3rd 2019. The month long programme sees over 250 events taking place across the county.
All 54 of Devon and Torbay libraries will be hosting events for Active Life Active Mind, showcasing what libraries do to support learning and strengthen communities by bringing people together and encouraging positive mental and physical health.
The 2019 Active Life Active Mind programme will feature the largest number of activities and library participation ever with a diverse programme of events for people of all ages and interests.
Over 2,500 people attended an Active Life Active Mind event in 2017 with 80% of participants stating that the event helped them to make new connections within their community and 35% stated they were encouraged to be more active.
Colin Bray, Service Development Manager for Libraries Unlimited said: "The New Year brings a new outlook and new opportunities, but for some, this time of year can be somewhat challenging and isolating. Libraries are the perfect venue to bring people together, our spaces are welcoming and our staff are warm and friendly. Active Life Active Mind aims to encourage people to try new activities and learn new skills or simply to meet like-minded people. The programme helps promote positive mental and physical health and wellbeing through a range of events, working alongside a number of specialist partners. Libraries also signpost to relevant reading material, local services and places for support."
Libraries will be working closely with a number of partners, including, the Royal National Institute for the Blind (RNIB), Cancer Research UK, Lloyds Pharmacy and The Stroke Association. Each partner has been specially selected for their knowledge and expertise and their role in supporting and advising people to live happy and healthy lives.
Active Life Active Mind runs for the month of January. Regular events such as Lego Club, Reading Groups and Friends Group meetings will still take place as normal.
Details of events happening at Devon libraries can be found here. Look out for the Active Life Active Mind logo.
A PDF of the Torbay Libraries Active Life Active Mind brochure can be downloaded here.