Introducing Sarah Bushell from Braunton Library
Posted on 03 Nov 2016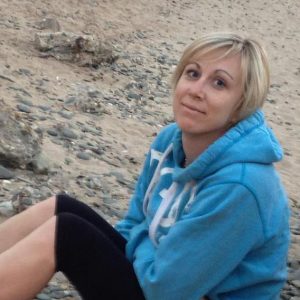 Sarah Bushell from Ilfracombe in North Devon has been working at Braunton Library for five years, and in September this year she became Library Supervisor.
The library in Braunton is open six days a week, with two of the days being run solely by volunteers. With a team of three staff and more than 25 volunteers, as well as the usual library services, there are a range of events on offer including coffee mornings, knit and natter, local school visits and book clubs.
Sarah, who has two children (a daughter of 18 and a son of 16) has previously worked as a dinner lady and as an admin assistant. She was a relief library worker in places such as Ilfracombe and Combe Martin before joining the staff team at Braunton Library as an assistant.
Sarah said: "I love working at the library, I love the people, the clubs, the events, the books and just talking about books! Every day is completely different and I get to know so many people. We have a lot of regulars but we also have events such as the film club that brings in new faces all the time.
She continued: "I really enjoy reading, I go through about six or seven books a month and love to recommend books to people as part of my job, so we do book reviews and host a book club. It's such a lively and fun place to be, and the support we get from members of the community is immense."
When Sarah isn't reading or found working in the library, she can be found in her allotment, growing an array of salads and vegetables and is also a member of the WI and regularly attends book clubs.
To find out more about the events on offer at Braunton Library, click here.