Improve your mental health and wellbeing at your local library
Posted on 25 Oct 2016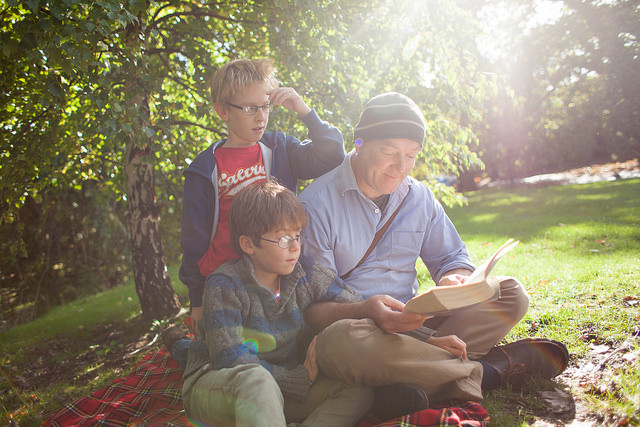 Libraries across Devon are offering people the chance to get together and learn more about their own mental health and wellbeing, with the launch of the fifth annual Active Life Active Mind campaign.
The full programme  of 200 special talks, workshops and events on the theme of 'achieving lifestyle balance' has now been officially revealed. Events take place all through November, and will encourage attendees to take some time for themselves to try something new, get to know people in their community or just enjoy some 'me' time.
Events are being held across the county, and are open to anyone of any age. Amongst the libraries taking part are Barnstaple, Crediton, South Molton, Tiverton, Ilfracombe, Newton Abbot, Ashburton, Bovey Tracey, Exeter, Exmouth, Sidmouth, Honiton. Okehampton and Tavistock.
The events, most of which are free, include scrabble challenges, blood pressure checks and diabetes tests with Lloyds Pharmacy, knit and natter sessions, walking for health, colouring and coffee, IT and gadget training, poetry and literary sessions and mind and body exercise classes.
Active Life Active Mind has been running in Devon for five years, with this year being the first since Libraries Unlimited, the new staff and community led organisation managing all 50 libraries across Devon, came into being.
Libraries Unlimited believes in the unlimited potential of library services to make a positive difference to people's lives and communities through a shared love of reading and access to high quality information and facilities.
This year the programme also showcases an exciting partnership with the University of Exeter. Funded by the Wellcome Trust and the University of Exeter, members of the Centre for Medical History are researching the links between lifestyle, health and disease in the past and present, focusing particularly on how the concept of 'balance' shapes our health and well-being.
Ciara Eastell, Chief Executive of Libraries Unlimited said: "As with the previous four years, we have an excellent range of events across the county this year, including everything from walking for health, dementia friendly cinema, hula hooping, board games, quiz nights and art clubs. Active Life Active Mind is for anyone of any age, and focuses on how keeping fit, being social and active can have a positive impact on mental health and wellbeing. This is just part of the package of services that libraries offer to members of the local community."
Karen Leach-Bowdler, Senior Supervisor at Exeter Library said: "We love taking part in Active Life Active Mind each year. It's a great way to get people together to spend time with others in their community. We have some regulars who love to come along to events throughout the year, and we also have people come into the library that we have never met before. It's great to offer such a variety of events for both old and new faces, and people of all ages. Libraries offer people a neutral place to open up about things like mental health, often people feel they can ask questions or say things they might not in other situations. It's a real pleasure to see so many people making the most of the programme and all that our library has to offer."
Statistics show that 1 in 4 people will experience a mental health problem in any one year but mental health services are overstretched and have long waiting times. Libraries across Devon have a range of mental health and wellbeing self-help books on offer. Since April this year, a record 6,500 people in Devon have borrowed one of the books, with 2,500 of those being young people.
Health professionals, such as GPs or school nurses, can refer people to the booklist, Reading Well on Prescription, or the titles are available for anyone to borrow for free from their local library. In the 2015 evaluation of the programme, 85% of those who had borrowed a title from the adult mental health list said the book had made them feel more confident about managing their symptoms.
To find out about the Active Life Active Mind events, view the full programme or visit the Devon Libraries website