Blog: CILIP Public and Mobile Library Teachmeet
Posted on 09 Nov 2018
Blog by Ros Parkes, Ashburton Library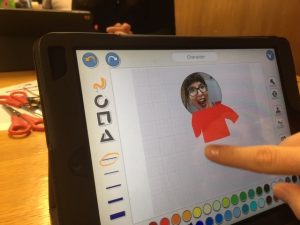 On Friday 12th October I was very lucky to celebrate the end of Libraries Week by attending the CILIP (the library and information association) Public and Mobile Library Teachmeet alongside other public and mobile library people from around the country at CILIP HQ in London.
The day covered a range of topics including the public library skills strategy, the CILIP ethics review, coding, networking, communications, and digital inclusion.
My personal highlights included:
Hearing about the CILIP ethics review – Dawn Finch gave a very informative and helpful presentation on the process of the review, the way in which library and information professionals in all sectors contributed and how these refreshed ethical principles might underpin our work. Read the CILIP's 7 ethical principles here
Having a go at coding using ScratchJr and using a micro:bit as a pedometer. I was able to see how straightforward coding can be and heard lots of examples of how libraries across the country are managing code clubs, including asking customers to bring their own tablet.
Hearing from the 100% Digital Leeds project in which libraries are at the forefront of a drive to increase the city's digital skills by working with the 'furthest first'. The project loans tablets to partner organisations who can then use the tablets with their service users as well as identifying and training digital champions, and funding free WiFi in a range of community buildings and social housing. Libraries also offer basic IT training.
It was a very enjoyable day and I am very grateful for the opportunity to take part.