Barnstaple Library: Make:Shift:Do A FabLab co-creation project with the Crafts Council
Posted on 31 Oct 2019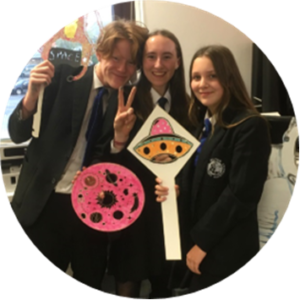 FabLab Barnstaple has been collaborating in the Crafts Council's Make:Shift:Do programme working with makerspaces and FabLabs to engage a diverse audience with cutting-edge approaches to making, changing perceptions of the meaning of 'craft' and revealing its real world potential.
In 2019 Make:Shift:Do delivered three mini action-research projects exploring how makerspaces and community groups can work together to co-produce projects of which FabLab Barnstaple was one along with Harris Museum and Little Sandbox.
The idea is that when projects are led by the passions, interests, and concerns of the communities involved, exciting applications for new craft technologies will emerge. The Crafts Council was interested in learning from the process of delivering these projects in order to develop and test co-creation models which we can share with the wider makerspace community.
FabLab Barnstaple staff Kerala Cotter, Digital Making Tutor and Amy Bell-Worfell, Senior Supervisor at Barnstaple Library have, since November 2018, been taking part in Make:Shift:Do and leading the project at FabLab Barnstaple. They recently attended a co-creative workshop in London to share with others what FabLab Barnstaple has been doing and to encourage others to get involved next year.
Through the Make:Shift:Do project, Barnstaple FabLab wanted to begin working with young people more collaboratively and co-creatively with the aim of young people eventually taking an active decision-making role in the Fablab.
Aims
Increase young people's access to the FabLab in Barnstaple
Co-create on FabLab activity and advocacy with and for young people in the community
Increase awareness of FabLab Barnstaple in North Devon
Nurturing young people's self-confidence, aspirations, self-esteem, skills and knowledge of fabrication technologies.
Target Groups
Age range for the project:  13 – 18 years
Develop partnership working with Space who provides youth services in Devon, Pilton Community College, Marland Special School, Museum Petroc, Museum of Barnstaple and North Devon and SCOMIS Live and IT education trade fair.
"We are extremely pleased with the outcomes of this project.  We wanted to work more collaboratively with young people and to develop a project that secured their full engagement.  It has been inspiring to see them creatively develop and become fully immersed in the activities.  It is positive that future activity has come out of this project and we can continue to work with local young people." – Amy Bell-Worfell, Senior Supervisor – Innovation and Development, Barnstaple Library
Activities
Activities as part of the project included:
A Creative Jam in Tiverton with SPACE (youth service)
Activity with a group of boys on pupil premium at Pilton Community College
Scomis Live exhibition event at Exeter Racecourse
Engagement with Marland school pupils
Regular engagement with a group of young people who acted as young consultants on a Thursday evening in Barnstaple FabLab.  This activity included a variety of making activity including 3D printing, laser cutter, vinyl cutter, hot press activity, digital embroidery, 2D design on software and traditional making using paper and pens.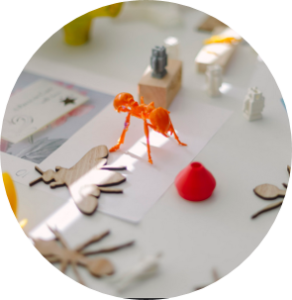 "It has been very positive experience working on the Make:Shift:Do project with the Crafts Council.  It has been useful for us, as an organisation, to work collaboratively with other organisations and to offer this programme of activity.  We have fantastic community resource and it has been inspiring to see the young people's creativity develop and their self-confidence to improve during this project.  It's a positive step for us to develop our community links and to highlight our creative facilities.
I have personally gained a lot from this project with new skills and ideas on how to reach new people." – Kerala Cotter, Digital Making Tutor,
FabLab Barnstaple
Outcomes
Legacy – new youth session on Thursday evening, new relationships with other organisations, youth consultants group to help inform on activity in the FabLab
Improved FabLab practice & self-evaluation
Working with these young people co-creatively has provided them with digital making skills that has resulted in improved self-confidence, increased ownership of the FabLab space, increased advocacy in the community about FabLab Devon and has had a lasting legacy of a new youth session taking place on a Thursday evening at the FabLab.
New relationships with other organisations.
Participant numbers                
Direct contact and interaction: 127
Indirect contact or resulting impact: 412
Results Following The Completion of the Project
100% of participants stated that they were confident with new technology, a 30% increase.
83% of participants stated they were confident of passing on new skills to other, a 60% improvement since the beginning of the project.
91% of participants felt connected to their local community compared to 39% at the outset of the project.
'A co-creation approach is all about working collaboratively with audiences and communities – thinking about how community groups can be more involved in decision-making processes and have more control over how project and organisations develop. It's been great working with the team as they've trialed new ways of giving young people a voice within Barnstaple Fablab and I'm looking forward to seeing how they develop this work in future.' – Zoe Dennington, Crafts Council
FabLab Learnings
Facilitation skills
New access opportunities
Future ambitions
Supported by: